GENKI ENGLISH WORKSHOPS - REFERENCES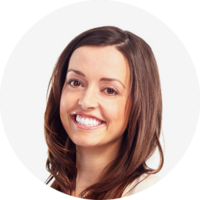 Aneta L., PL
Teacher & Owner of school
I would like to thank You for the workshop as well - it was better than the best of the best. Really fantastic and knowledgable.
Brendan T, CZ
Teacher & Owner of school
I was really encouraged by the workshop, so thanks again for all your support.

Melinda M., HU - Teacher
Thank you for organising the workshop which was truly memorable, "genki" and very useful for me.
I think everything went very well, organisation was perfect and the venue was perfect, too.
The snacks and lunches were really delicious (coffee was a lifesaver) and I liked that we did not have to bother about these ourselves but were able to fully concentrate on the workshop. Also, the dinner on Friday evening was a very good idea - this gave us the chance to talk to each other and Richard, too.
The course itself was very dynamic and intensive and above all VERY useful.
I do hope I will again have the chance to visit a workshop like this sometime in the future!
Again, thanks for everything!
WE LOOK FORWARD TO YOUR ORDERS, PARTICIPATION & COOPERATION WITH YOU!